I had a quick look at the site of Leeds Arena earlier, which with its green honeycomb facade will be Leeds latest large piece of modern architecture in the city, due to be completed in two years time. This video shows a very directional piece of architecture - a vibrant, dynamic facade (based on a Voronoi diagram)
facing west and its backside facing the motorway and the student accommodation behind (east).
At the moment the site is still being cleared, groundwork is starting so there is no real construction work to follow... but I did manage to take some photos of the facade cladding test, which looks interesting: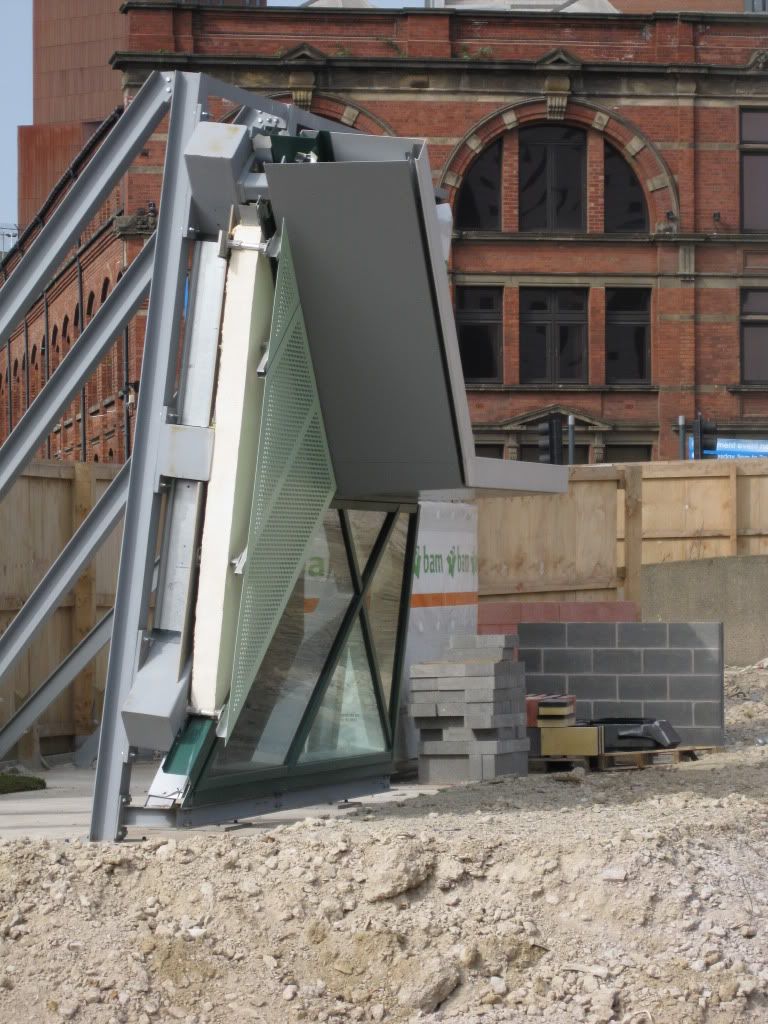 What struck me was the level of extrusion of the grey element here, which looks maybe 500mm further out than the rest of the cladding. The front of the Arena will look especially three-dimensional with all these different layers of cladding.
The insulation(?) looks clumsy here but it'll be hidden behind a damp proof layer, and neither will be particularly visible once the green triangular pieces are added in front.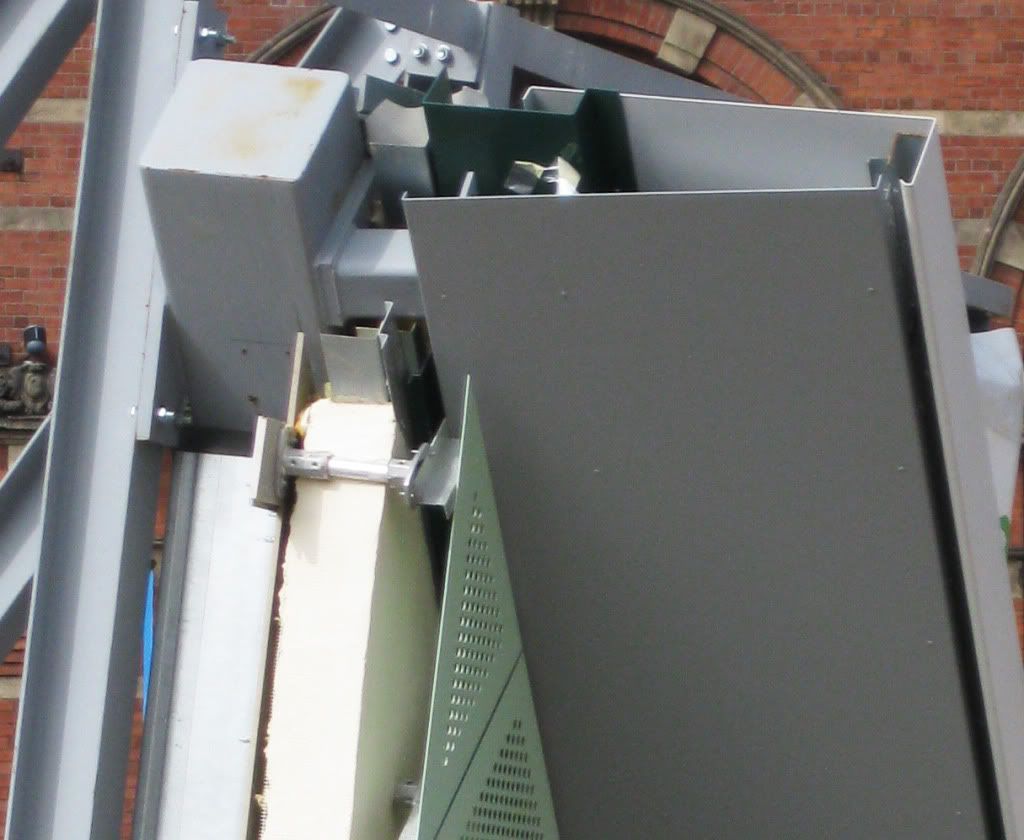 These green pieces remind me of
Alsop's green triangles in Headingley
- they are not solid pieces - they are punctuated to reduce weight/add interest etc.